Stormy Weather Caused Flood Damage in My Property. Whom Should I Call?
8/6/2020 (Permalink)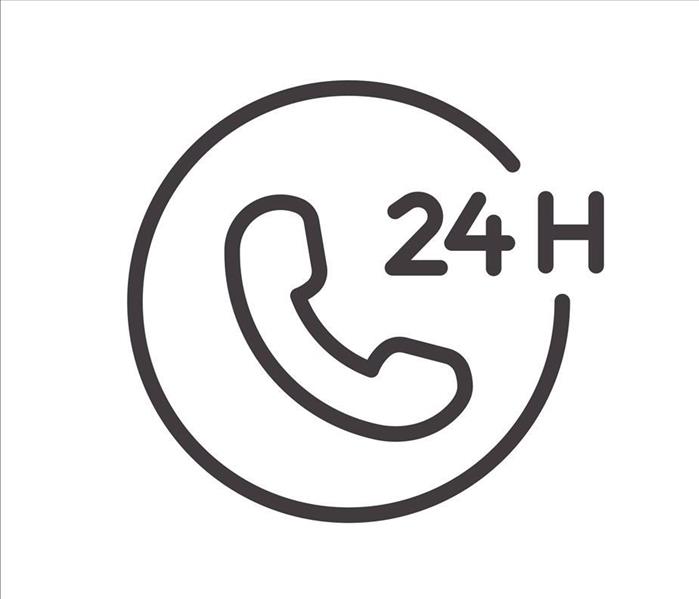 Call our trusted teams at SERVPRO to help you, we have the tools and experience to assist in your homes restoration needs. We are always available.
Contact SERVPRO to Perform Flood Damage Restoration in Your Oceanside Property.
Floodwater can destroy your property and force you and your family to take refuge. If the water remains in your Oceanside property for over 48 hours, your valuable items can get damaged beyond repair. SERVPRO technicians are always available, and we respond fast to our customer's emergencies.
What are the dangers of flooding?
Storm flood damage in your Oceanside property can cause health issues because floodwater may contain bacteria, viruses, fungi, and other microorganisms. Floodwater can cause other problems if you do not hire professionals to clean it up quickly. The risks associated with flooding include:
Structural destruction.
Electrical risks and damage.
The presence of sharp metals and broken glass in the water.
Contaminated drinking water.
SERVPRO technicians provide comprehensive flood damage mitigation and restoration to ensure that a property is safe to inhabit after the restoration process. We use advanced and approved cleaning products and techniques to ensure thorough cleaning.
Is the restoration service expensive?
Most people have the perception that restoration services are expensive. However, we offer restoration services at an affordable cost. We have decades of experience and a highly skilled team of experts who use advanced equipment to restore our customer's property not only fast but also effectively.
How do you dry the property after water extraction?
The drying process is one of the most crucial parts of flood damage restoration. Our technicians use air moving and dehumidifying equipment to hasten the process. We can use structural cavity drying equipment that is attached to air movers. The equipment helps us direct airflow into hard to reach surfaces such as:
Wall cavities
Ceilings
Under cabinets
The equipment replaces the cold, moist air with dry, warm air to increase the vapor pressure and the rate of evaporation.
Can you clean the mud on my sidewalk and driveway?
Before we leave your property, we ensure everything looks as it did before the flooding incident or even better. We can use a cold-water power washer and a detergent to break the bond of the dirt on the surface. The machine provides a method for dispensing cleaning agents either under low or high pressure.
If your property has flood damage after a storm, call SERVPRO of Long Beach / Oceanside at (516) 536-1801 for fast and effective restoration services. We're Faster To Any Size Disaster.
See more about Oceanside.